Mobile Homes
When purchasing a mobile home, it would need to be registered with the Department of Housing & Community Affairs so a statement of ownership can be created. A statement of ownership is a legal document that verifies the owner of the property.
Name: Texas Dept of Housing & Community Affairs
Address: 1106 Clayton Ln Ste 270W
Austin TX 78701
Phone: 800 – 500-7074
A copy of statement of ownership document needs to be provided to WCAD so an account can be created for tax purposes. The document can be emailed to Records@wcad.org for ownership updates. Listed below is a copy of what the Statement of Ownership looks like: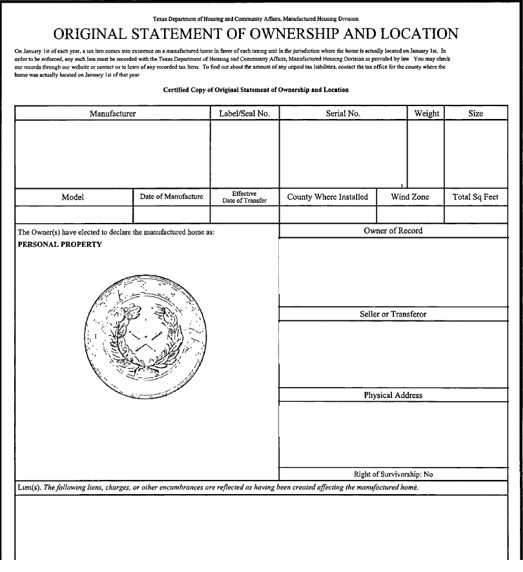 *When the property is sold, the bill of sale would need to be provided to WCAD to update tax records otherwise a tax bill will continue being generated for each taxing year.